B!O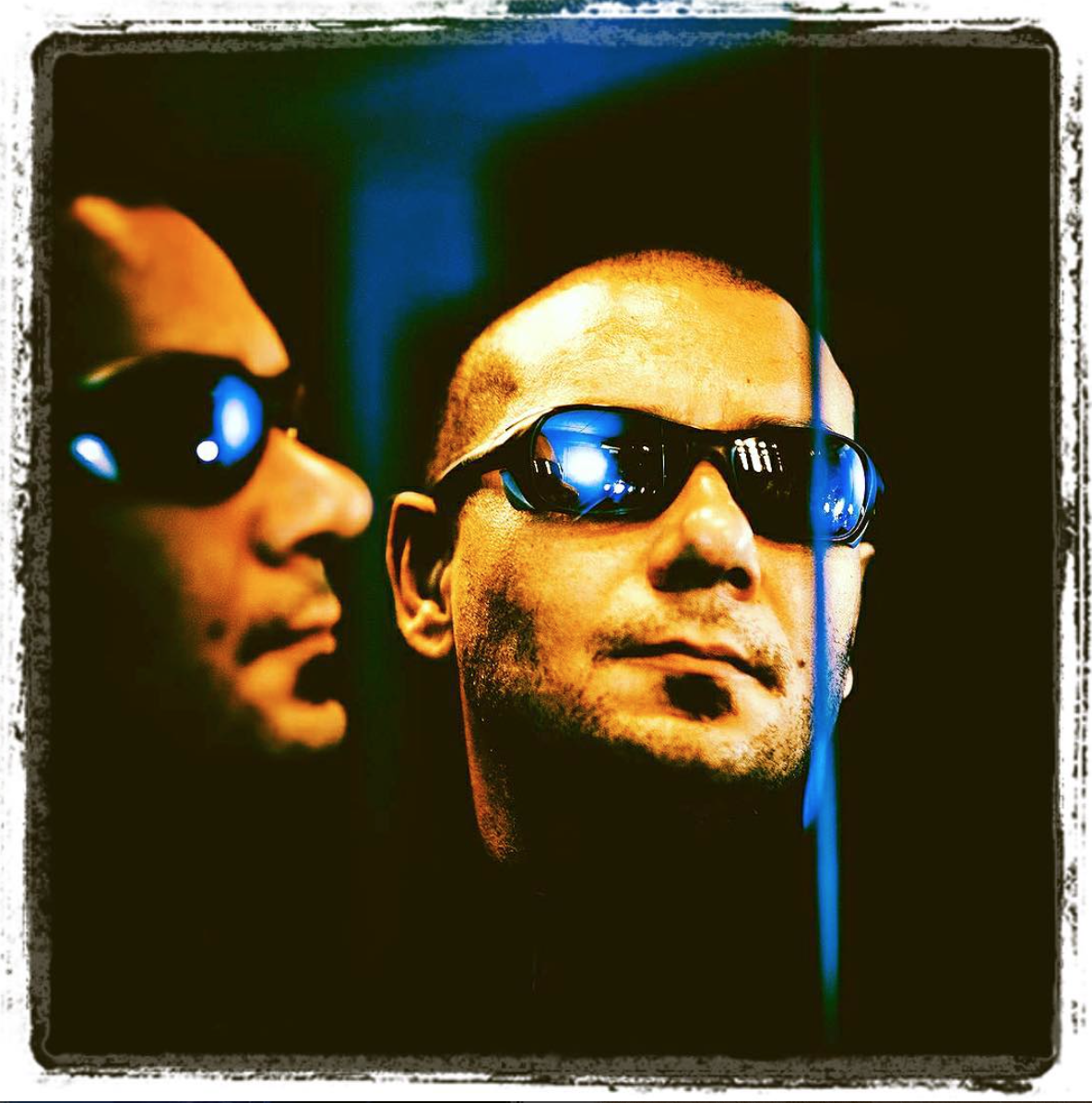 Systaime, de son vrai nom Michaël Borras est un plasticien contemporain français .
Artiste du multimédia et des réseaux, Systaime est le fondateur du mouvement French Trash Touch créé en 1995, il est un acteur important du réseau artistique alternatif international, de l'art numérique et de l'art en réseau.

Michaël Borras intervient sur de nombreux événements artistiques internationaux en tant que producteur, organisateur, conférencier, commissaire d'exposition et créateur.

En 2011, il est l'instigateur et le fondateur du Spamm, musée des Arts super modernes.
Depuis 2012, il est également chroniqueur pour l'emission L'Oeil de Links diffusée sur Canal +.

En Mars 2013, il organise avec Ellectra Radikal, l'exposition « Spamm Cupcake » à New York sur l'invitation de Marc Brown. En Juillet 2013, Il réalise le clip « Sexodrome » pour Asia Argento et réalise les visuels lors de la soirée de lancement de l'album « Total entropy » au Silencio ( Club privé de David Lynch ) à Paris. Fin Juillet 2013, Il organise avec Miyö Van Stenis et Helena Acosta, l'exposition « Spamm Dulce » au musée d'art contemporain de Caracas au Venezuela.En novembre 2013, il est invité par le Ministère de la Culture et de la Communication à participer à la conférence Transmettre la culture à l'ère du numérique.

En 2014, il est à nouveau invité par le Ministère de la Culture et de la Communication pour réaliser un workshop dans le cadre de Silicon Valois. En mars 2014, il conceptualise et réalise la série « Dr BooBoo » diffusée sur la plateforme internet, Arte Créative. En juin 2014, il s'associe avec Nicolas Kantorowicz (Sporto Kantes, Ex-Wampas) pour créer : Systaime X Kantes. Avec Dj Kantes (Nicolas Kantorowizc), ils sont invités par l'Institut Français pour une tournée en Indonésie et en Thaïlande, ils réalisent des lives audio/video dans les villes de Yogyakarta, Surabaya, Bandung, Bali et Bangkok.En juillet 2014, il organise le Festival « Digital Vision ».En septembre 2014, il organise avec Helena Acosta et Alan Schaffer l'exposition Spamm Webtics à New York.

En mars 2015 il réalise le clip interactif « BABA » pour le groupe Odezenne, en avril il organise avec Helena Accosta et Alan Schaffer l'exposition Spamm Of Virtualism à Babycastles Gallery à New York, à la galerie EKLUZ à Paris et à l'Electromuseum à Moscou, en simultané. En juillet 2015, Systaime remixe les Eurocks, en réalisant une performance évolutive in situ et sur les réseaux durant le festival « les Eurockéennes de Belfort » en collaboration avec l'Espace Multimédia Gantner.

En Avril 2016, il est invité par la School of the Art Institute of Chicago pour présenter son travail au cours d'une conférence et d'un live Audio/Video. Début Mai 2016, Il présente son solo show « Curating Money » à la galerie Jed Voras à Paris et simultanément, dans une simulation en miroir de l'exposition réalisée par Ellectra Radikal dans le monde virtuel du métavers à Francogrid. En Mai 2016 il participe également au Festival d'Arts Digital d'Athènes en Grèce. En Juin, il participe à la vente aux enchères MAT (Mouvement Art Technologie) réunissant des œuvres d'artistes historiques et d'aujourd'hui et organisée par Franck Ancel, expert en art moderne et contemporain. En Septembre 2016 il participe à l'exposition collective « Ways of Something, Dreamlands » au Whitney Museum of American Art à New York, il participe également à l'exposition « Une Journée de Coïncidences » à la galerie Plateforme à Paris. En Octobre 2016, il expose à Variation Media Art Fair 2016 à la Cité internationale des arts à Paris. En 2017, il participe à la Biennale « WRO Media Art » à Wroclaw en Pologne. En Mai 2017, Il organise l'exposition Spamm Power qui sera présentée en ligne et en physique dans différents pays. Fin 2017, Il est invité en résidence par The School à Hasselt en Belgique, il présente également deux Solo Shows à Arles durant le Festival Databit Me et à Lisbone à la Galerie Zaratan. En 2018 il est invité par L'EP7 pour un Solo Show à Paris.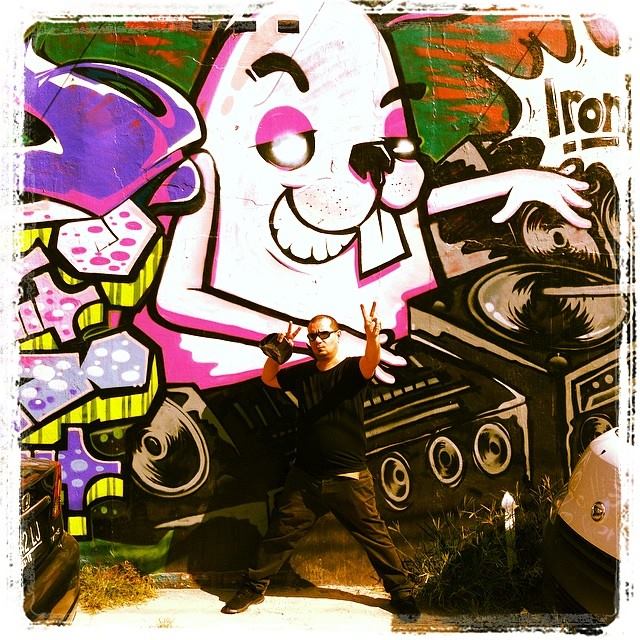 Artist of the multimedia and the networks, Michaël Borras A.K.A Systaime is the founder of the movement French Trash Touch, he is an important actor of the international alternative artistic network, the digital art and the art in network.

Michaël Borras works on numerous international artistic events as producer, organizer, speaker, art curator .

In 2011, he is the inspirator and the founder of the Spamm, the Museum of the Super Modern Arts.

Since 2012, he is also columnist for the tv show L'Oeil de Links broadcasted on Chaine Canal +.

In Mars 2013, he organizes with Ellectra Radikal the exhibition « Spamm Cupcake » in New York at invitation of Marc Brown. In July, 2013, He realizes the clip « Sexodrome » for Asia Argento and creates the visuals for the show « Total Entropy » in Silencio the David Lynch's exclusive club in Paris. In the end of July, 2013, He organizes with Miyö Van Stenis and Helena Acosta, the exhibition « Spamm Dulce » in the museum of contemporary art of Caracas in Venezuela.

In June 2014, he partnered with Nicolas Kantorowicz (Sporto Kantes, Ex Wampas) to create: Systaime X Kantes. With Dj Kantes (Nicolas Kantorowizc), they are invited by the French Institute for a tour in Indonesia and Thailand, they realize audio / video lives in the cities of Yogyakarta, Surabaya, Bandung, Bali and Bangkok. In July 2014, he organized the Festival « Digital Vision ». In September 2014, he organized with Helena Acosta and Alan Schaffer the exhibition « Spamm Webtics » in New York.

In March 2015 he produced the interactive video « Baba » for The Band ODEZENNE, in April he organizes with Helena Accosta « Spamm Of Virtualism » exhibition at Babycastles Gallery in New York, the EKLUZ gallery in Paris and the Electromuseum in Moscow simultaneously. In July 2015, Systaime remixed Eurocks, performing an in situ performance and networks during the festival « the Eurockéennes » in collaboration with the Espace Multimedia Gantner.

In April 2016 he was invited by the School of the Art Institute of Chicago to present his work at a conference and an audio / video live . In May 2016 he is a part of Athens Digital Arts Festivall, he also presents his solo show at the gallery Jed Voras in Paris.In May 2016 he also took part in the Athens Digital Arts Festival in Greece. In June, he participated to the auction MAT ( Movement Art Technology) organized by Franck Ancel, an expert on modern and contemporary art. In September 2016 he is a part of the collective exhibition « Ways of Something , Dreamlands » at the Whitney Museum of American Art in New York, he also took a part of the exhibition « A Coincidences # 4 Day » in the Platform Gallery in Paris. In October he participated to Variation Media Art Fair 2016 at the « Cité Internationale des Arts » in Paris. In 2017, he participated to « WRO Media Art biennale » at Wroclaw (Poland). In May 2017, he is organizing the Spamm Power exhibition, which will be presented online and in physics in different countries. At the end of 2017, he is invited in residence by The School in Hasselt in Belgium, he also presents two Solo Shows in Arles during the Databit Me Festival and in Lisbon at the Zaratan Gallery. In 2018 he is invited by EP7 for a Solo Show in Paris.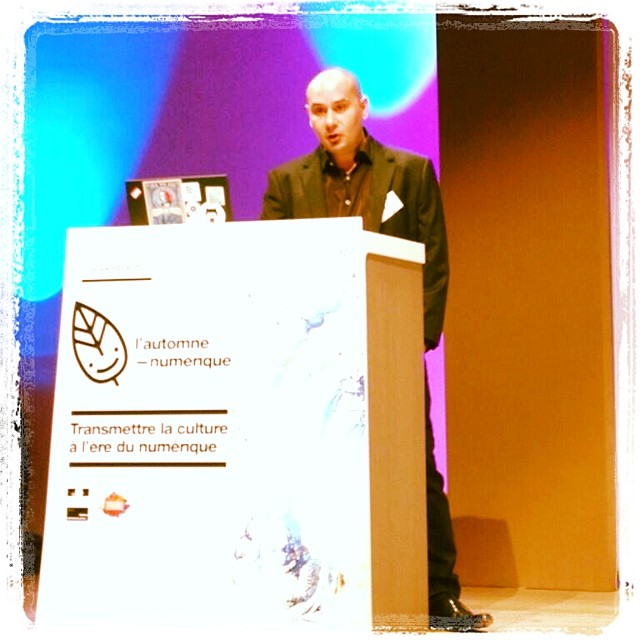 Systaime, it is the anti-system of the art. Systaime, A.K.A Michaël Borras, is a pure shoot of Net, a datamoshing and smash up virtuoso. what ? Don't u live in the snares of Web ? Aren't emoticons and other favicons part of your vocabulary? Systaime dethrones the icons of the webculture as others unbolted the statues of Lenin, Stalin or Moubarak. Without hierarchy nor respect, he copies like crazy, uses and makes and over uses The Internet foklore, that visual culture which did not stop coming out screens down to streets, to fashion, to people.

The French Trash Touch creator mixes the pop culture, net culture, low and high culture. Systaime is an alive embodiment of the flow. The flow? This continuous and almost infinite heap of datas, these datas made with the zero and the one of the digital universe, the basis of all images, videos, sounds circulating on our screens, phones, computers. Lol cats and boobs, same fight! Systaime deteriorates, with the help of his digital scissors, signs, symbols, images, video clips of our network culture.

Systaime moves, opens up, destroys to bring a new breath in his videos, tweetos and other images the spirit of pirates, of pionners of the cyberculture. Brilliantly, shining (like diamonds), glittering and always with a great sense of humor. His life is a flow as his art is a remix of the flow. How to plan the internet flow ? Impossible but for sure Systaime's exhibition will spot the space.

Systaime exhibits himself and the Web, without licked screen nor trickle of flashy modern media . We will see the anonymous samples of our vernacular contents, we will get our digital addictions slim minced, electronic waste recycled in Systaime way, a theory of thread and paper, frames and other contributions. Systaime does not sort out, he accumulates , grazing politicians by pushing them to silence, spamming like crazy to occupy the net as the space.

The historic agitator who, with his Super Art Modern Museum ( SPAMM ), gained widespread acceptance by exposing on-line and in town the Tom Thumbs of the digital culture, from Caracas to Milan, from New York to Brussels, from the Internet to Irl. In the scrubland of signs which he has deposited, each one of us will look for his own way, with Systaime mantras as the only subliminal advices. reject the smooth excess and the quite virtual, forget the ambient digital standardization, choose bricolo-techno rather than the giant of the hi-tech, live the flow!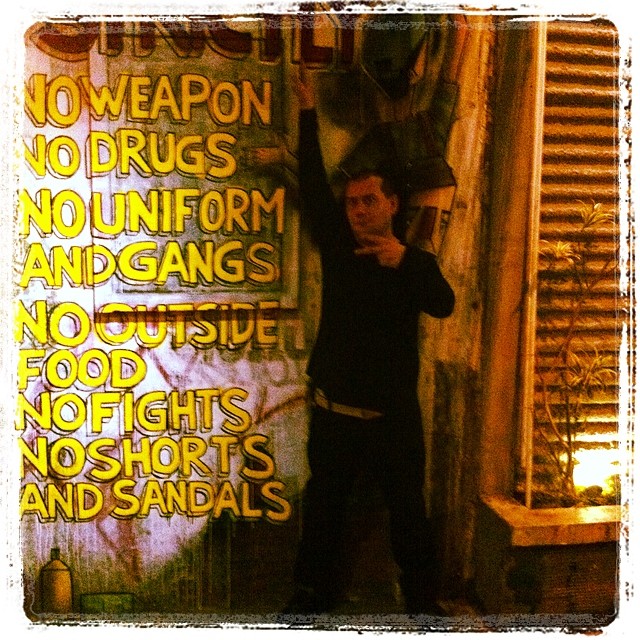 Systaime, c'est l'anti-système de l'art. Systaime, aka Michaël Borras, est un pur rejeton du Net, un artiste virtuose du datamoshing, du cut et du remix. Du quoi ? Vous ne vivez pas dans les rets du Web, émoticà´nes et autres favicons ne font pas partie de votre vocabulaire ? Systaime, lui, détrône les icônes de la webculture comme d'autres déboulonnaient les statues de Lénine, Staline ou Moubarak. Sans hiérarchie ni respect, il copie-colle à tout va, use et abuse du foklore informatique, cette culture visuelle qui n'a pas fini de sortir des écrans pour gagner les rues, les modes, les gens.

L'inventeur de la French Trash Touch (entendez un savant mélange de pop culture, net culture, basse et haute culture) est une incarnation vivante et durable du flux. Le flux ? Cet amas continu et quasi infini de datas, ces données en zéro et un de l'univers numérique qui sont la base de toutes les images, vidéos, sons qui circulent sur nos écrans, du téléphone à l'ordinateur. Lolcats et boobs, même combat ! Systaime les passe à la moulinette de ses ciseaux digitaux, concaténant les signaux, signets et symboles de notre culture infiltrée par les réseaux informatiques.

Systaime dé-ménage, dé-senclave, dé-hiérarchise, dé-monte, pour insuffler dans ses images, vidéos, tweetos et autres clips un zeste de l'esprit pirate des pionners de la cyberculture. Avec brio, brillant, paillettes, et même avec humour ! Sa vie est un flux et son art est un remix du flux. Comment prévoir l'instantané sur flux qu'il aura concocté ? C'est tout aussi impossible que voir la photo de l'instant T à T moins 60 secondes, minutes, joursée¦ Une certitude cependant, sa façon d'investir l'espace fera tache sur le mur des white box, comme un contrepied farceur à cet anti-folklore qu'est l'exposition.

Systaime s'expose et expose le Web, sans écran léché ni dégoulinade de médias clinquants de modernité. Ici seront à voir les échantillons anonymes de nos contenus vernaculaires, des bribes hà¢chées menu de nos addictions numériques, des déchets électroniques recyclés à la Systaime, soit une théorie de fils, de sorties papier, de frames et autres contributions locales. Systaime ne trie pas, il accumule ou saucissonne, égratignant les puissants en les poussant au silence, spammant à tout va pour occuper le terrain du net comme du réel.

L'agitateur historique qui, avec son Super Art Modern Museum (SPAMM), a fait école en exposant en ligne et en ville les petits poucets de la culture numérique, de Caracas à Milan en passant par Bruxelles (et le Net !). Dans le maquis de signes qu'il a déposés, chacun cherchera sa voie, avec pour seuls mantras les conseils subliminaux de Systaime : rejetez le trop lisse et le tout virtuel, oubliez l'uniformisation numérique ambiante, choisissez le bricolo-techno plutôt que le géant de la hi-tech, vivez le flux !

Annick Rivoire (journaliste critique nouveaux médias, fondatrice du site des cultures hacktives Poptronics (http://www.poptronics.fr).

Michaël Borras a.k.a. Systaime nació en 1973 y es graduado en Bellas Artes. Es el fundador del movimiento French Trash Touch (1999) y un participante importante de net.art y de la red alternativa internacional de arte digital. Artista multidisciplinario, Systaime ha trabajado en muchas áreas: remixes, mashups, blogs, libros, CDs, trabajos de arte, fotografía, performances de audio/vídeo y vídeos musicales. En 2011, fundó el Super Art Modern Museum (SPAMM), un museo online con una colección de piezas digitales que incluye alrededor de 700 artistas. Systaime es uno de los franceses que iniciaron el "Facebook art" a través de la cuenta "ʞooqǝɔɐɟ", considerada la respuesta artística más abstracta a las redes sociales. Sus trabajos se han exhibido, de entre otros lugares, en el Pabellón de Internet de la 54ª Bienal de Venecia, el Museo Metropolitano de Arte en Nueva York y la Feria de Arte UNTITLED de Miami.

Systaime, el anti sistema del arte. Systaime, a.k.a. (también conocido como) Michäel Borras, es una dosis de Internet en vena, un virtuoso del impacto, alguien que baila con los datos a lo bestia. ¿Qué? ¿No vives bajo el yugo de la web? ¿Los emoticonos no son parte de tu vocabulario? Systaime deconstruye los iconos de la cultura digital como otros desmontaron las estatuas de Lenin, Stalin o Moubarak. Sin jerarquía ni respeto, copia como loco, usa y crea y vuelve a usar el folclore de Internet, esa cultura visual que sale de nuestras pantallas hacia las calles, la moda, la gente.

El creador del French Trash Touch mezcla cultura pop, cultura de las redes, alta y baja cultura. Systaime es una encarnación viva del flujo. ¿Qué flujo? El del continuo y casi infinito montón de datos, hechos de los ceros y los unos, del universo digital; las bases de todas las imágenes, vídeos y sonidos que circulan en nuestras pantallas, móviles, ordenadores. ¡Gatitos y tetas, una misma lucha! Systaime deteriora, ayudándose de sus tijeras digitales, las señales, símbolos, imágenes, videoclips de nuestra cultura cibernética.

Systaime remueve, disecciona, destruye para renovar el aliento de sus vídeos, tweets y otras imágenes con espíritu de piratas, de pioneros de la cibercultura. De forma brillante, reluciente (como diamantes) y siempre con un gran sentido del humor. Su vida es tan flujo como su arte es un remix del mismo. ¿Cómo puede planearse el flujo de Internet? Imposible, pero seguro que la exhibición de Systaime acotará ese espacio.

Systaime se exhibe a si mismo y a la web, sin las chorreantes pantallas ni los ostentosos goteos de los medios modernos. Veremos las muestras anónimas de nuestros contenidos comunes, nuestras adicciones digitales picadas fino, desechos electrónicos reciclados a la manera de Systaime, una teoría de hilo y papel, fotogramas y otras contribuciones. Systaime no selecciona, acumula; arañando políticos cuando los silencia, enviando correo basura como loco para ocupar la red como espacio.

El agitador histórico que, con su Super Art Modern Museum (SPAMM), ganó una aceptación general al exponer en la red y en la realidad el Tom Thumbs de la cultura digital, de Caracas a Milán, de Nueva York a Valencia, de Internet a lrl. Cada uno de nosotros deberá encontrar su camino en el matorral de signos que Systaime introduce, con sus mantras como único consejo subliminal. Rechaza el exceso delicado y lo bastante virtual, olvida la estandarización del ambiente digital, elige el tecno-bricolaje en vez del gigante de la alta tecnología, ¡vive el flujo!
Michaël Borras a.k.a SYSTAIME / Email : Systaime@systaime.com / Mob : +33 (0)6-75-60-21-27